Work benches (Industrial machinery)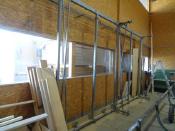 4 images
Year of manufacture 2000
Location 4952 Eriswil, Switzerland
Montagetisch Baumann 6x3P 5-spindlig fuer Holzbauelemente, Laenge max. 6000 mm, Breite max. 3000 mm, 5 Trapezspindel-Spanner manuell, mechanisch ueber die Laenge von 6 m verteilbar,...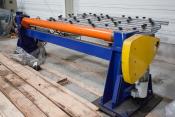 4 images
Year of manufacture 2006
Location 47259 Duisburg, Germany
4 images
Year of manufacture 2007
Location LT42210 Rokiskis, Lithuania
Technical Specifications Wooden panel press'n'cut No. of press cylinders 3 Overall dimensions, LxBxH mm: 3900x2300x1500
1 image
Year of manufacture 1977
Location 6909 DA Babberich, Netherlands
Search request
Do you want to buy a new or used Work bench? Then place a search request for Work benches as a registered user.
Register now