Efficient and free of charge

– Machinerypark interfaces
Make more of your offer. Our diverse import and export functions make managing your advertisements both quick and easy – allowing positive financial results too.
Intelligent solution: The simple way to import
Do you already have formatted product data on your website or in an IT-based sales or rental system for example? If so, our interface service enables you to import this data directly into your Machinerypark user account.
Automatic, time-saving data transfer without any additional organisation work
Always up-to-date thanks to ongoing synchronisation of offers
Integrated reporting function for an optimum overview of the status of individual advertisements
This service is free of charge for our customers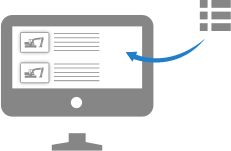 Request data import
Multiple benefits without additional costs: Export advertisements
Is your offer already on Machinerypark? If so, you can also use it on other media. Exporting via the interface is fast, easy and quick.
You only have to enter the advertisement once – saving you valuable time
Central management gives you the best overview
This service is free of charge for our customers
Request data export
Professional partner connection: Integration of Machinerypark services
We offer web developers and software companies the option of integrating our online market place's extensive offer into their web services. Please contact our specialist department regarding integration into dealer websites or partner programs.
Always up-to-date – checked sellers
Convincing content and structure
Top responses from the target audience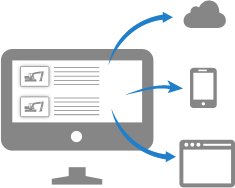 Request service integration