Lift Engines (Spare parts)
2 images
Year of manufacture 2016
Location 443302 Yidu 宜都, China
H ubei Wanxin Precision Casting & Forging Inc is a professional casting and forging manufacturer.Who have produced all kinds of chain links for conveyor omre than 20 years! We can forge special...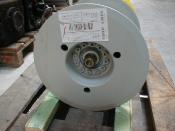 2 images
Year of manufacture 2012
Location 64646 Heppenheim, Germany
Siebenhaar Hubwerk, Neu, für Krupp KMK 2025
Search request
Do you want to buy a new or used Lift Engine? Then place a search request for Lift Engines as a registered user.
Register now