Chains (Spare parts)
5 images
Location 5381 GV Vinkel, Netherlands
6 images
Location 5381 GV Vinkel, Netherlands
4 images
Location 5381 GV Vinkel, Netherlands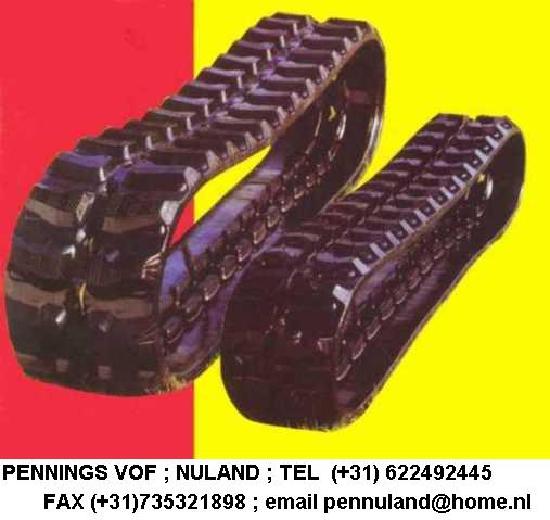 7 images
Year of manufacture 2019, 1 h, 1 km
Location 5391 Nuland, Netherlands
No images
Year of manufacture 2000
Location 88457 Kirchdorf/Iller, Germany
2 images
Year of manufacture 2000
Location 88457 Kirchdorf/Iller, Germany
6 images
Location 5465 TC Veghel, Netherlands
6 images
3 images
3 images
Location 5465 TC Veghel, Netherlands
3 images
Location 5465 TC Veghel, Netherlands
2 images
Year of manufacture 2005
Location 4046 Linz, Austria
Search request
Do you want to buy a new or used Chain? Then place a search request for Chains as a registered user.
Register now
TRACKS ON MACHINERYPARK
Tracks for sale on Machinerypark, the international online marketplace where you'll find the best brands as Terex-O&K, Caterpillar, Liebherr and Volvo Find the offer you like and contact the seller directly. On our marketplace you'll always find the email address and the phone number of the advertiser, so that you can discuss with him price and conditions of the used tracks that you like.
USED TRACKS FOR SALE : SMART FILTERS FOR YOUR RESEARCH
We have many used tracks offers, so Machinerypark allows you to save time and find the best one for you, providing you fast and smart filters that will grant you to find only the ads more suited for your needs. You can filter our tracks for sale Komatsu, Hitachi, Doosan and Takeuchi by model, year of construction, price and manufacturer.