Net price

33,500 EUR

19 % VAT

6,365 EUR

Gross price

39,865 EUR
MachineryPark ID

UQBF-8827-PH

Category

Self drive work platform

Manufacturer

Model

160 ATJ E3

Year of manufacture

2014

Condition

Used

Location

98693 Ilmenau
Germany
---
---
Gebrauchte 2014 Manitou 160ATJ E3 Hubarbeitsbühne mit Gelenkausleger, Max. Hubhöhe - 14,2m, Max. Ladekapazität - 400m

GARANTIERT: Sie sind durch die Equippo GELD ZURÜCK GARANTIE voll abgesichert - testen Sie diese Maschine während 5 Tagen auf Ihrer Baustelle und geben Sie das Gerät gegen VOLLE KAUFPREISERSTATTUNG zurück, falls Sie nicht zufrieden sind.

KONFIGURATIONDETAILS:
GEWICHT: 6.2 Tonnen
TRÄGER
- Typ: 4x4
AUSLEGER
- Typ: Articulated
- Jib: Ja
- Arbeitshöhe: 14.2 m
- Plattformkapazität: 400 kg
ABSTÜTZUNGEN
- Abstützungen: Nein
LEISTUNG
- Typ: Diesel
RÄDER
- Kennzeichnung: Nein
MOTOR
- Marke / Modell: Kubota V1505
- Motorleistung: 26.0kW/34.8666HP
ZERTIFIZIERUNGEN
- CE gekennzeichnet: Ja
- EPA gekennzeichnet: Nein

KOMMENTAR DES INSPEKTORS: Die Maschine ist in gutem Zustand. Ein Reifen hat einen großen Schaden, der andere ist leicht beschädigt.

BESUCHEN SIE UNSERE WEBSITE, EQUIPPO, um MEHR BILDER zu sehen sowie alle Punkte des kompletten INSPEKTIONSBERICHTS.


---
Used 2014 Manitou 160ATJ E3 aerial platform with articulated boom, Max. lifting height - 14.2m, Max. loading capacity - 400m

GUARANTEE: Protected by Equippos MONEY BACK GUARANTEE - Try this machine at your jobsite for 5 days and return it for a FULL REFUND, if youre not satisfied.

CONFIGURATION DETAILS:
WEIGHT: 6.2 Tons
CARRIER
- Type: 4x4
BOOM
- Type: Articulated
- Jib: Yes
- Working height: 14.2 m
- Platform capacity: 400 kg
OUTRIGGERS
- Outriggers: No
POWER
- Type: Diesel
WHEELS
- Non-marking: No
ENGINE
- Brand / model: Kubota V1505
- Engine Power: 26.0kW/34.8666HP
CERTIFICATIONS
- CE marked: Yes
- EPA marked: No

INSPECTOR COMMENT: Machine is in good condition. One tire has big damage, other are slightly damage. Small leak on lifting cylinders

VISIT OUR WEBSITE, EQUIPPO, to see MORE PICTURES and all the inspection points detailed in our complete CONDITION REPORT.
Technical data
Operating hours

2,242

Weight

6,160 kg
Seller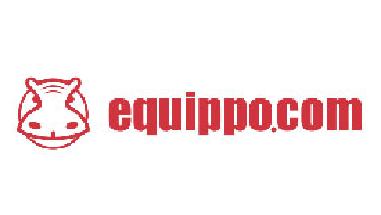 Equippo AG
Mr David Collin
Am Markt 7
98693 Ilmenau
Germany

Search request
Whether new or used - as a registered user, you can place a wanted advertisement for Self drive work platform on our market place, simply and free of charge for MachineryPark's numerous visitors to see.