Net price

59,500 EUR

19 % VAT

11,305 EUR

Gross price

70,805 EUR
Machinerypark ID

LGRN-7046-HA

Category

Tracked excavator

Manufacturer

Model

R 916LC

Year of manufacture

2011

Condition

Used

Location

99100 Dachwig
Germany
---
---
For this offer, no description text is available in your language.
There are descriptions in the following languages: Deutsch.
Technical data
Operating hours

6,600

Charge weight

26,900 kg

Chain status

65%
Seller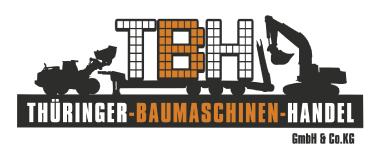 TBH Thüringer Baumaschinenhandel GmbH & Co. KG
Mr Israel Patrick
An der Waage 9
99100 Dachwig
Germany

Member for 15 years
Commercial vendor
Location
State: Free State of Thuringia
Near: Erfurt, Gotha, Arnstadt.