AB CAMUT 1001-09-20 Camut plane rectifying machine
Net price

16,980 EUR

19 % VAT

3,226 EUR

Gross price

20,206 EUR
Machinerypark ID

RYVS-4668-PK

Manufacturer

Model

CAMUT 1001-09-20

Category

Planing machine

Condition

Used

Year of manufacture

1977

Location

410004 Oradea
Romania
---
---
Dimensions
Length

750 cm

Width

240 cm

Height

400 cm
Engine
Engine type

electrical
CAMUT plane rectifying machine with a magnetic table dimension of 200 cm x 50 cm.
It's main electrical motor for the drive of the rectifying head has 20 KW power.
It comes equipped with a Vickers hydraulic power pack.
Equipment is in good shape, almost ready for work.
More photos available at request.
Seller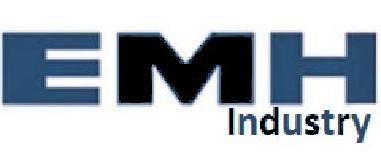 EMH INDUSTRY SRL
Mr Horia Cordunianu
Str. Uzinelor nr. 4
410004 Oradea
Romania
Member for one year
Commercial vendor