Mining excavators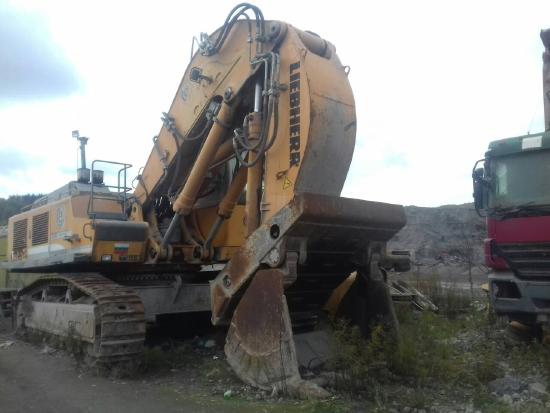 6 images
Year of manufacture 2008, 5,000 h
Location 320011 Resita, Romania
11 images
Year of manufacture 2004
Location 36199 Rotenburg, Germany
6 images
Year of manufacture 2004, 13,660 h
Location 88255 Baienfurt, Germany
6 images
Year of manufacture 1994
Location 8483 Deutsch Goritz, Austria
5 images
Year of manufacture 1993, 18,600 h
Location 63654 Büdingen, Germany
4 images
Year of manufacture 2000, 17,000 h
Location 63654 Büdingen, Germany
6 images
Year of manufacture 2017
Location 2321 Meer, Belgium
4 images
Year of manufacture 1995, 32,337 h
Location 02943 Boxberg / OL, Germany
4 images
Year of manufacture 1989
Location 68169 Mannheim, Germany
4 images
Year of manufacture 1985, 9,910 h
Location 67860 Rhinau, France
5 images
Year of manufacture 1989, 17,047 h
Location 4960 MALMEDY, Belgium
6 images
Year of manufacture 1987
Location 71069 Sindelfingen, Germany
Search request
Do you want to buy a new or used Mining excavator? Then place a search request for Mining excavators as a registered user.
Register now
MINING EXCAVATORS ON MACHINERYPARK
Mining excavators for sale on Machinerypark, the international online marketplace where you'll find the best brands as Liebherr, Caterpillar, Demag and Broyt Find the offer you like and contact the seller directly. On our marketplace you'll always find the email address and the phone number of the advertiser, so that you can discuss with him price and conditions of the used mining excavator that you like.
USED MINING EXCAVATOR FOR SALE : SMART FILTERS FOR YOUR RESEARCH
We have many used mining excavators offers, so Machinerypark allows you to save time and find the best one for you, providing you fast and smart filters that will grant you to find only the ads more suited for your needs. You can filter our mining excavators for sale O&K and Yuchai by model, year of construction, price and manufacturer.