Faymonville MAX Trailer 4 axle platform
Net price

64,500 EUR

23 % VAT

14,835 EUR

Gross price

79,335 EUR
Machinerypark ID

AXAU-7126-NO

Reference number

273171632

Manufacturer

Model

MAX Trailer 4 axle platform

Category

Lowbed - Semitrailer

Condition

Used

Year of manufacture

2021

Location

59-225 Chojnów
Poland
---
---
Gross weight: 54 000 kg
King pin load: 18 000kg
Axle load: 36 000kg
Tare weight (+/- 3%): 9 084 kg
Pay load ca.: 44 916 kg
Fifth wheel height loaded: 1080-1250 mm
Rear gooseneck swing: 2300 mm
Loading length: 13600 mm
Extendable of: 7500 mm
Axle distance: 1360/1360/1405 mm
Width: 2 540 mm

Included options
iRed and yellow air couplings on the galvanised front connection ledge.
i4 wheel chocks with carrier. (± 5kg)
iKing pin 2"
One galvanised steel headboard, height ± 1600 mm. (± 35kg)
EN12642-XL
i
Yellow reflective tape according to the EU regulation over the entire length, on the extension and
at the rear.
i
iReflectors (red or yellow) according to the EU regulation at the rear of the trailer.
iLoading area with ± 30 mm wood floor incorporated in omega profiles.
10 pairs of pockets for stakes ca. 100 x 50 mm in the outer frame of the loading platform.(±
30kg)
i
i1 spare wheel carrier, under the loading platform.
iA mud flap (www.MAX Trailer.eu) at the rear of the trailer.
iManual and description on USB stick .
iHolder for one beacon light at the rear of the trailer.
On the right and left under the gooseneck and at the rear of the trailer one holder for the warning
boards and socket.
i
iCrash protection on the right and left of the rear crossmember. (± 7kg)
6 pairs of containerpockets incorporated into the loading platform for 1x20' or 2 x 20'
Containers or 1 x 40' Containers.A locking position in the extending for a containers 1 x
45' . (± 90kg)
i
i4 pairs rows of stake pockets in the loading platform for stakes 100 x 50 mm. (± 145kg)
i
iLadder mounted on the right hand side. (± 12kg)
i1 spare wheel 385/65 R 22.5 (± 120kg)
i1st axle as liftaxle (depending on the load) lifting with air bag. (± 69kg)
4 warning boards ca. 423 x 423 mm extendable by. 400 mm with 1 LED position lights.(±
25kg)
i
iOn the warning boards a holder to put a flashing beacon.
i1 flashing beacon LED to provide separately.
iLoad manometer for the axle load including load graph.


CONTACT IN ENGLISH:

Kamil Szklarkowski
tel.+48 606 464 237
naczepy@wengrzyn.com

KONTAKT IN DEUTSCHE SPRACHE:

Jan Wengrzyn
tel.+48 604 529 320
jan@wengrzyn.com

Stock adress:
Jadwisin 24
59-516 Zagrodno
67th km of A4 motorway
Junction (Ausfahrt) "Jadwisin-Witkówek"
Seller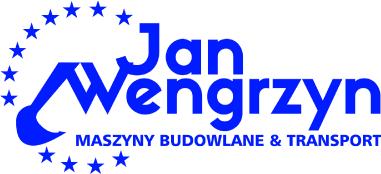 Wengrzyn Sp. z o.o.
Mr Jan Wengrzyn
Jaroszówka 58
59-225 Chojnów
Poland
Location
State: Lower Silesian
Near: Złotoryja, Legnica.