Rexroth HTS37 hydraulic piston pumps test stand 37 KW
Machinerypark ID

VYKA-6646-AQ

Manufacturer

Model

HTS37

Category

Other

Condition

Used

Year of manufacture

1989

Location

410004 Oradea
Romania
---
---
Technical data
Weight

2,400 kg
Dimensions
Length

550 cm

Width

240 cm

Height

250 cm
Hydraulic pumps test rig with a maximum power of 37 KW, a total of 4 electrical engines with variable hydraulic pumps.
Volume of the oil tank of approximately 1000 liters, with an electrical control panel and front testing panel protected with 2 detachable canopies, .
The testing panel has a lot of control devices such as flowmeter, variable pressure relief valve, lots of analogue manometers, etc.
Other components: oil/ air cooler, hydraulic accumulator.
In a good working condition.
Seller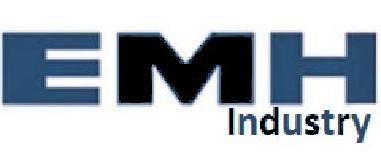 EMH INDUSTRY SRL
Mr Horia Cordunianu
Str. Uzinelor nr. 4
410004 Oradea
Romania
Member for one year
Commercial vendor