Baumschere TMK 400 Fällgreifer / Energierholzernte für Bagger und Trägergeräte von 10 - 30 to.
Machinerypark ID

PGOO-5993-CC

Manufacturer

Other

Model

Baumschere TMK 400

Category

Other

Condition

New

Year of manufacture

2022

Location

86676 Ehekirchen - Walda
Germany
---
---
Technical data
Warranty

Yes

CE standard

Yes
For this offer, no description text is available in your language.
There are descriptions in the following languages: Deutsch.
Seller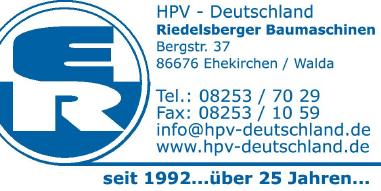 Riedelsberger Baumaschinen GmbH
Mr Markus Riedelsberger
Bergstr. 37
86676 Ehekirchen - Walda
Germany
Member for 17 years
Commercial vendor
Location
State: Bavaria
Near: Neuburg a.d.Donau, Friedberg, Augsburg.