Net price

59,000 EUR

21 % VAT

12,390 EUR

Gross price

71,390 EUR
Machinerypark ID

QPBR-3801-QM

Reference number

908309867

Manufacturer

Model

CHL-60G

Category

Other

Condition

Used

Year of manufacture

2005

Location

7141 JG Groenlo
Netherlands
---
---
Technical data
Operating hours

6,141

Power

150 HP

Weight

16,000 kg
General information
Field of application: Construction
Serial number: 5990
Technical information
Chassis type: rigid
Transmission: Automatic
Make of engine: 6 Cylinder
Condition
General condition: very good
Technical condition: very good
Visual appearance: very good
Other information
Reconditioned: Yes
Transport dimensions (LxWxH): 637x130x160
Rental currency: EUR
Additional information
Please contact Pfeifer Heavy Machinery Sales (+31 544463114, info@pfeifermachinery.com), Pfeifer Heavy Machinery Poland (+48 61 880 1003, +48 692 904 762, info@pfeifermachinery.com) or Pfeifer Heavy Machinery United Kingdom (+44 7810 022 129, info@pfeifermachinery.com) for more information
Completely overhauled in 2017
Manufacturer: Schöma
Typ: CHL-60G
Serial nr: 5990
Building year: 2005
Fuel: Diesel
Weight c.a 16 t
Track gauge ≥ 600 mm
Speed approx. 25 km/h approx.
Width min. 1100 mm min.
Engine:Deutz
Engine Type: BF6L914
Power kW/HP: 110 / 150
Standard Equipment
Air dryer
Pneumatic locomotive and train brake
Diesel tank and all pipes of stainless steel
Standard wiring with flame retardant halogenfree cable
Fire suppression system for engine compartment
Couplers type Willison or similar
Pneumatic sanding device
Deadman device
LED headlights
Pneumatic equipment - all components clearly arranged on carrier
Generously dimensioned hydraulic cooling system
CE (Declaration of Conformity)
Seller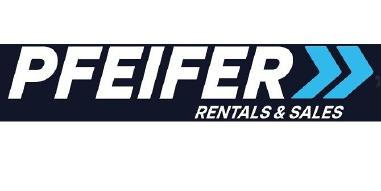 Pfeifer Rentals & Sales B.V.
Mr Pfeifer Rentals & Sales B.V. Sales
Den Sliem 83
7141 JG Groenlo
Netherlands
Member for 16 years
Commercial vendor
Location
State: Gelderland
Near: Berkelland, Oost Gelre, Winterswijk.