Constmach CPM - 0.5 Pan Type Concrete Mixer
Machinerypark ID

HZFU-8898-QO

Manufacturer

Model

CPM - 0.5

Category

Concrete Mixer

Condition

New

Year of manufacture

2022

Location

35743 Izmir
Turkey
---
---
Technical data
Warranty

Yes

CE standard

Yes
As Turkey's leading concrete mixer manufacturer, we offer you quality service with pan type concrete mixer. The pan concrete mixer we produce for many countries of the world has the best equipment and design. We are always the solution partner of those who are looking for a concrete pan mixer for sale.
In addition, our company helps you with concrete plant equipment and produces fast results for you with its wide product range.
The products we mainly produce are; concrete batching plant, cement silo, stone crushing screening plant, mobile concrete batching plant, concrete block making machine, concrete mixers and all stone crushing machines and parts.
Pan Concrete Mixer ( Concrete Mixer Pan Type ) Technical Specifications
Charging Volume: 1.500 lt
Fresh Concrete Volume: 1.250 lt
Compacted Concrete Volume: 1.000 lt
Motor Power: 37 kW
Side Body Wearing Plates: 10 mm Hardox 450
Bottom Wearing Plates: 10 mm ST52
Mixing Arm Wearing Plates: 25 mm Ni-Hard
Seller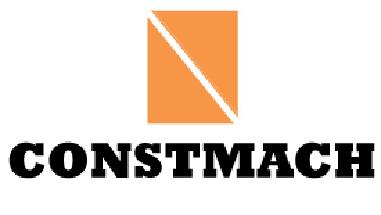 CONSTMACH
Mr EMRE CINAR
Halilbeyli Bayosb Anadolu Cad. No:1 Bağyurdu Organize Sanayi Bölgesi
35743 Izmir
Turkey
Member for 2 years
Commercial vendor
Location
State: Manisa
Near: Turgutlu İlçesi, Kemalpaşa, Bayındır İlçesi.