stationary concrete mixing plant
METALIKA BS-60 Twin Shaft mixer BS-60 Twin Shaft Concrete batching mixing plant
Machinerypark ID

OPTX-5083-MF

Category

stationary concrete mixing plant

Manufacturer

Model

BS-60 Twin Shaft mixer

Year of manufacture

2020

Condition

New

Location

11450 Sopot
Serbia
---
---
"METALIKA" Manufacturer.

Model: "BS-60 Twin Shaft"

Technical data:

Mixer capacity: 1500 L
Working volume of the mixer: 1m3
Mixer type: TS-1500/1000 (Twin Shaft)
Installed power: 45kW
Mixer manufacturer: "METALIKA" Sopot-Serbia
Software, programs, electronics: SCADA, AEG, SCHNEIDER ELEKTRIK or SIEMENS.
Number of units: 4-6
One bunker / piece for the unit has: 22.5m3 x 4 = 90m3 (example)
Cement scale: Yes
Unit scale: Yes
Water scale: Yes
AUTOMATION: Yes

CAPACITY (ready-mixed concrete): 60m3 / 1h

*For a more detailed and complete offer, send an inquiry or contact us.

"METALIKA" is a manufacturing company of concrete block making machines, concrete mixers, concrete mixing batching plants, complete automatic lines for manufacturing concrete elements (pavers, curbs, blocks) and additional equipment.

"METALIKA" is family company since 1973, three generation.

We export to 48 countries around the world, you can see the references on our website.

The factory "METALIKA" employs 135 workers, the factory of 6,000 m3 has all the machines for the complete production process, from preparation and laser cutting of metal, through bending and CNC machining, to welding parts and assembly.

"METALIKA" occupies a leading position in Eastern Europe in manufacturing of concrete block machines and equipment for concrete industry.
Technical data
Warranty

Yes

CE standard

Yes

Original colour

Yes
Engine
Fuel

Electric
Seller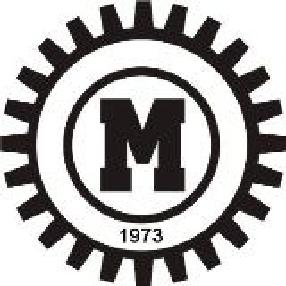 METALIKA
Mr Nemanja Ivkovic
Metalika
11450 Sopot
Serbia

Member for 3 years
Commercial vendor