Asphalt Material Transfer Vehicles
11 images
Year of manufacture 2016, 1,027 h
Location 54329 Konz, Germany
15 images
Year of manufacture 2014, 2,710 h
Location 54329 Konz, Germany
15 images
Year of manufacture 2014, 2,709 h
Location 54329 Konz, Germany
To buy
On request
To rent
On request
6 images
Year of manufacture 2015, 2,066 h
Location 76316 Malsch, Germany
1 image
Year of manufacture 2008
Location 76316 Malsch, Germany
12 images
Year of manufacture 2014, 1,963 h, 3 km
Location 36151 Burghaun, Germany
4 images
Year of manufacture 2018
Location 30-081 Krakow, Poland
15 images
Year of manufacture 2014, 3,700 h
Location 15060 Basaluzzo, Italy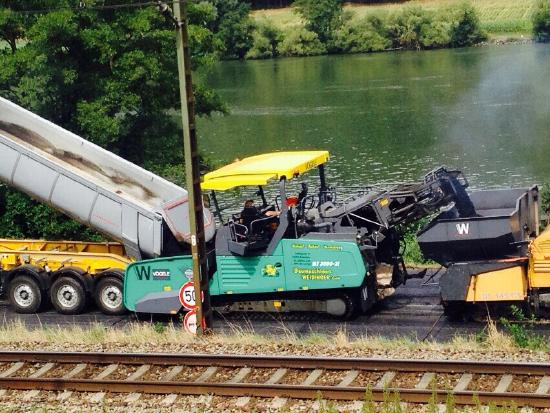 10 images
Year of manufacture 2017
Location 94145 Haidmühle, Germany
7 images
Year of manufacture 1998, 10,258 h
Location 31789 Hameln, Germany
9 images
Year of manufacture 2018
Location 31789 Hameln, Germany
7 images
Year of manufacture 2007, 5,960 h
Location 1406 Elandsfontein, South Africa
Search request
Do you want to buy a new or used Asphalt Material Transfer Vehicle? Then place a search request for Asphalt Material Transfer Vehicles as a registered user.
Register now
MATERIAL TRANSFER VEHICLES ON MACHINERYPARK
Material transfer vehicles for sale on Machinerypark, the international online marketplace where you'll find the best brands as Roadtec, Vögele, Breining and Demag Find the offer you like and contact the seller directly. On our marketplace you'll always find the email address and the phone number of the advertiser, so that you can discuss with him price and conditions of the used material transfer vehicle that you like.
USED MATERIAL TRANSFER VEHICLES : SMART FILTERS FOR YOUR RESEARCH
We have many used material transfer vehicles offers, so Machinerypark allows you to save time and find the best one for you, providing you fast and smart filters that will grant you to find only the ads more suited for your needs. You can filter our material transfer vehicles Dynapac by model, year of construction, price and manufacturer.